$16.25 FOR PICKUP OR DELIVERY FOR A STANDARD DOZEN (13)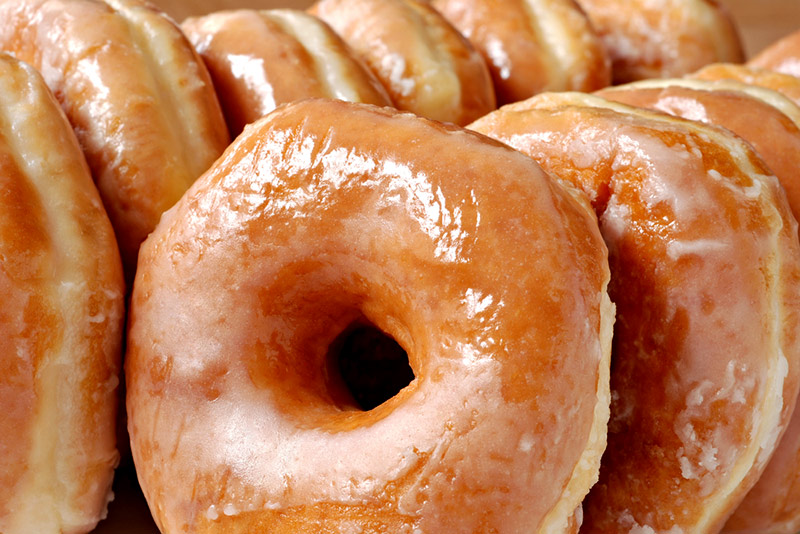 Raised Donuts
$1.65 each  
*Specialty donuts + 20¢
Bacon Maple Topped*
Blueberry Frosted
Candy Sprinkles
Cereal Topped*
Cherry Frosted
Chocolate with Peanuts*
Chocolate Raised
Cream Cheese Topped*
Cream Cheese Drizzle*
Dino Bones Glazed
Glazed Raised
Lemon Zest*
Maple Raised
Maple with Peanuts*
Mini Apple Fritters
Mini Cinnamon Rolls
Mini Cinnamon Twists
Mocha Frosted*
Orange Frosted
Oreo Topping*
Samoa*
Sugar Raised
Vanilla Frosted
Animated Characters $1.95
Smiley Faces
Elmo
Lady Bugs
Minion
Pokemon Ball
Cookie Monster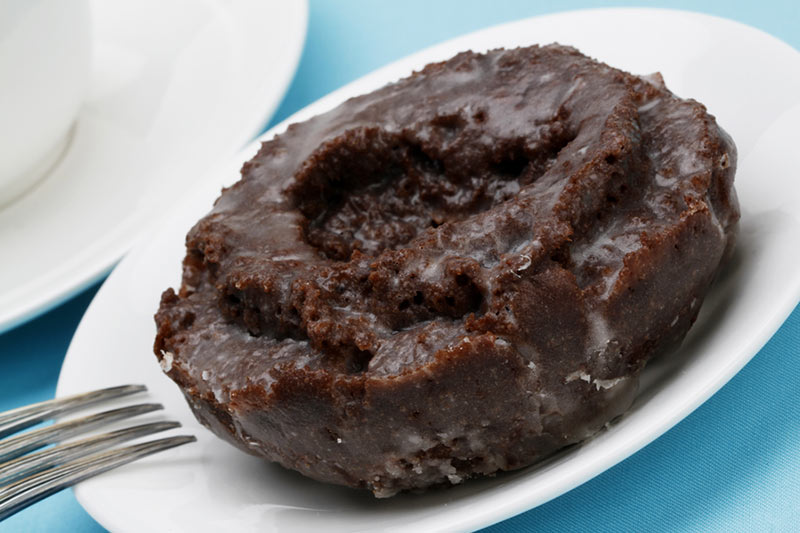 Chocolate Devils Food Cake
Cake Donuts
$1.65 each 
*Specialty donuts + 20¢
Almond Joy*
Banana Cake
Blueberry Cake
Buttermilk Bars
Cherry Cake
Chocolate Frosted Cake
Chocolate Frosted Devils Food
Chocolate Frosted Old Fash.
Coconut Cake
Coconut Crunch Cake*
Crumb Cake
German Chocolate Cake*
Glazed Devils Food Cake
Glazed Old Fashioned
Lemon Cake
Lemon Zest Frosting
Maple Frosted Old Fashion
Orange Cake
Peanut Butter Dev Food Cake*
Plain Cake
Pumpkin Cake (seasonal)
Red Velvet Cake
Strawberry Cake
Triple Chocolate*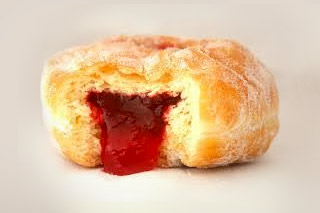 Apple Filled
Bavarian Cream Filled
Chocolate Buttercream Filled
Lemon Filled
Mango Filled
Peanut Butter & Jelly
Raspberry Filled
Rasp & Vanilla Buttercream
Vanilla Buttercream Filled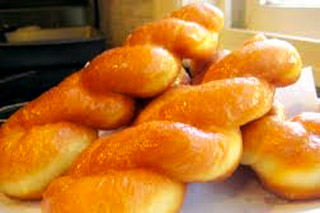 Large Fancies*
$2.95 each
Apple Fritters
Chocolate Bars
Cinnamon Twist
Maple Bars
Cinnamon Rolls
Cream Filled Bars $3.35
*Fancy donuts are individually priced and not included in the Dino's Dozen.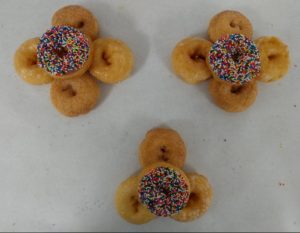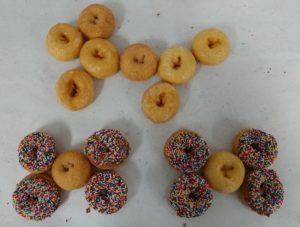 Mini Donuts are cute and delicious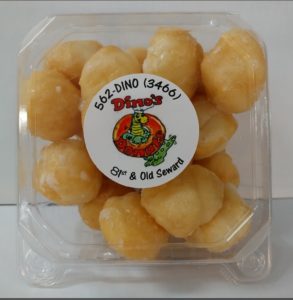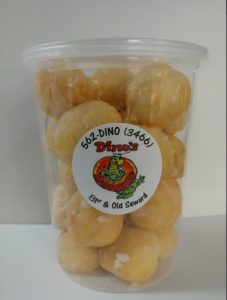 Cup of 25 Pebbles$5.00 each
Container of 20 Pebbles$4.00 each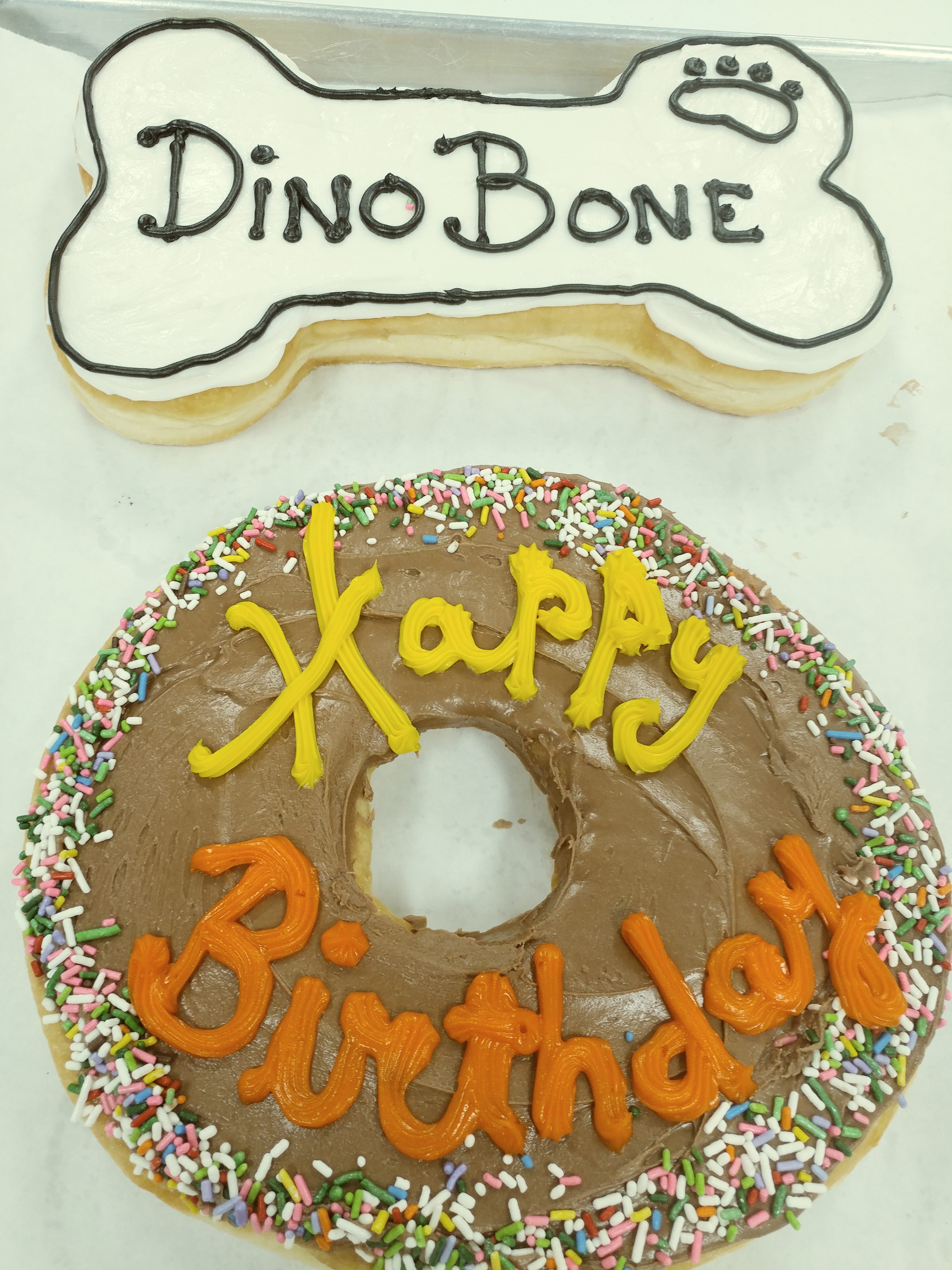 Pre-order your Birthday or holiday jumbo donut by calling 562-3466
Choose from chocolate, maple, vanilla, cherry, blueberry, lemon, orange. Or choose from 7 colored buttercream frostings and candy toppings.